Jackie Etheridge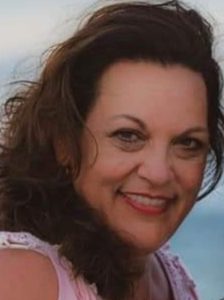 Realtor
Mobile/Text:
850-653-5904
Office Number:
(850) 653-3333 Ext 745
Let my local knowledge guide you…
Born and raised in the Bluegrass state of Kentucky, Jackie was destined to relocate to the Forgotten Coast, where she first put her toes in the sand of St. George Island and found paradise.  After 32 years in Franklin County, Jackie has raised with her husband Sidney her family there.  She is a proud mother of four children and grandmother to five grandchildren.  Jackie has worked in the hospitality industry for the last 32 years in Franklin County, serving in many capacities, including management. Jackie recalls, "As a manager, I found what I enjoyed most the one-on-one customer service and personal attention to the visitors and locals.  I have witnessed many stories and tales from the local people, while entertaining the new prospective generation of Franklin County.  It has been a pleasure seeing them each year, returning to "their little secret spot" with their growing families or "transplants", hiding away on the beach, tucked along the river, going fishing, or working in their beautiful little gardens in the historic district. Another aspect of our unique community!"
Through life we go through change, but not wanting to leave the customer service industry, Jackie turned her focus to real estate. "I am so excited to bring my knowledge of the Forgotten Coast and local expertise in guiding you through the attention to the details and personal relationships needed to sell your home or find your secret little spot in paradise along the Gulf Coast." With the support of my family, friends, and the community, I received my Real Estate license in the State of Florida. I am so excited to begin this new journey with Anchor Realty Florida and having my mentor and best friend of 30 years to guide me on this journey.
Inquire with me to find your place in paradise.